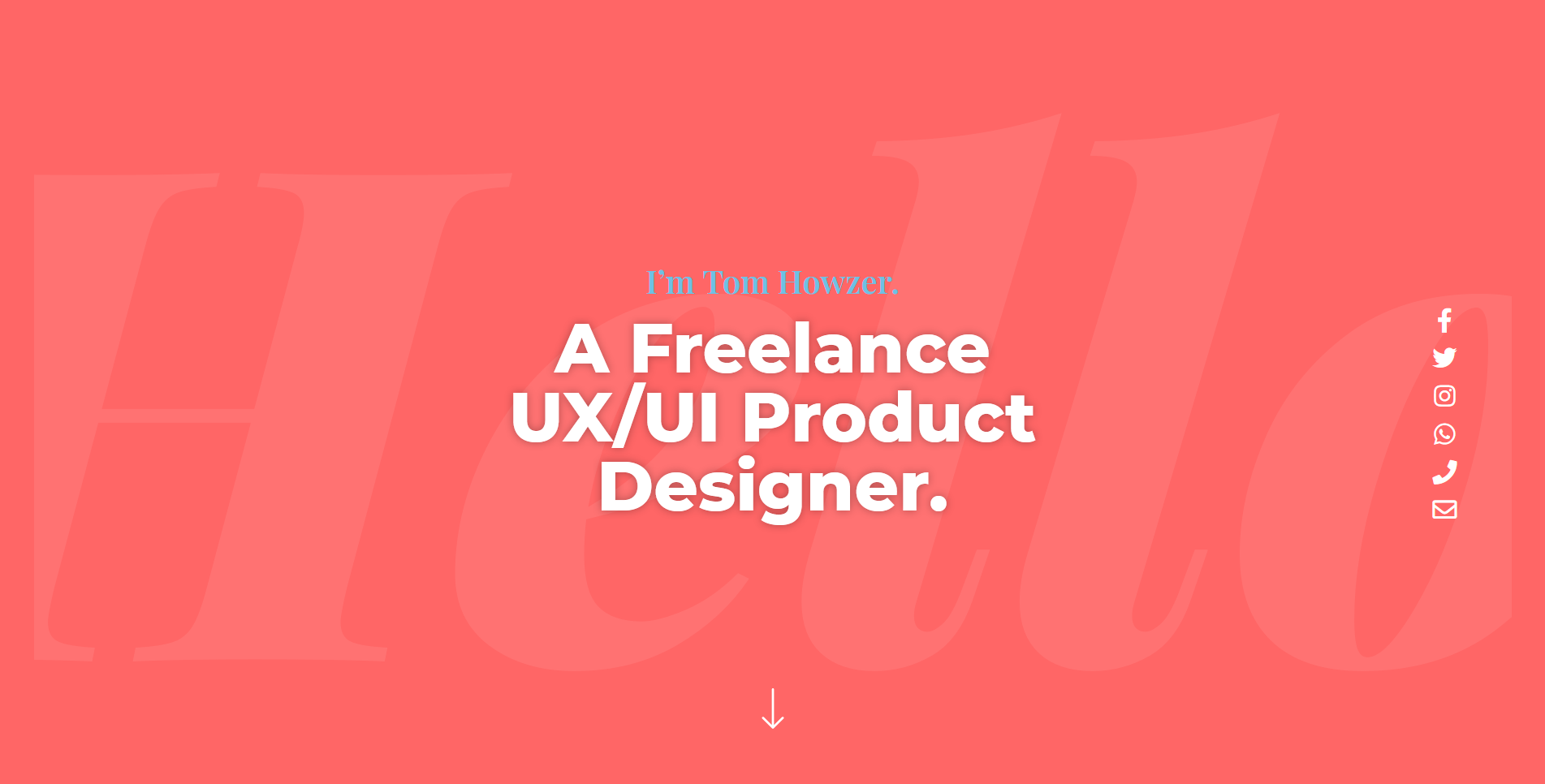 Tom Howzer one-page is a great example of a landing page design for a freelance UX/UI product designer..
With a big and bold, trendy style, cartoon graphics and short written messages, all the basic information is presented on one-page. Complete with a contact form for client inquiries, social media links and great SEO strategies in place.
Whatever your budget, we can blend good branding, comprehensive information and engaging design – a genuine boost to the performance and visitor-experience of any website.